I have a marvelous image of ancient native indian petroglyph called the "Hunter Panel".  This hunter panel petroglyph was thought to have been carved by the Fremont Indians in what is now Nine Mile Canyon, near Price, Utah, USA.  The Hunter Panel features carvings of hunters with bows and arrows, big horn sheep, shields and a horned shamanic figure.
This image was featured on geology.com on the Petroglyph Photos page about 2/3 of the way down the page on the right hand side.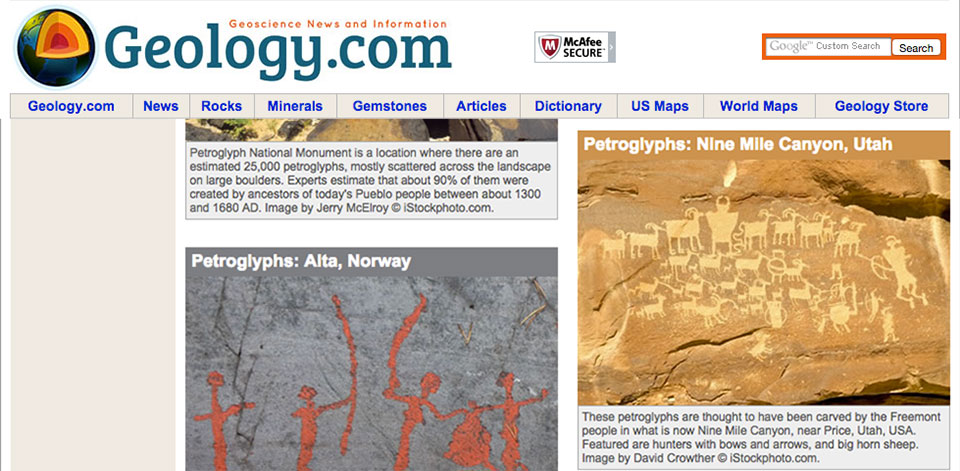 See the article on geology.com.
Hunter Panel petroglyph Image available: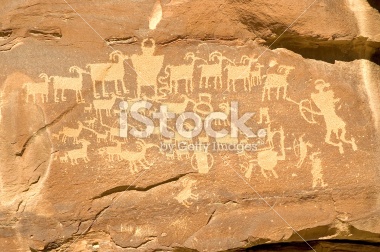 Download the Fremont Indian Hunter Panel stock image from iStockphoto.com.