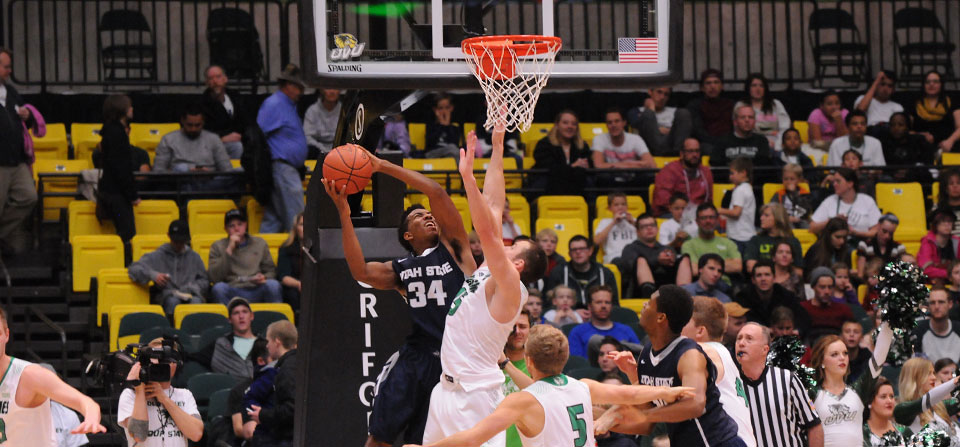 I love to be a sports photographer and to shoot sports photos!  There is something about the thrill of the competition and athletes struggling to achieve leveraging the skills that they have acquired through diligent practice that draws me in.
If your team needs a sports photographer, I typically charge $50/hr for the game including 2 hours for travel and editing. This rate includes a CD of the images from the game for your use.  I can either focus on specific players or the entire team depending on your wishes.
I have experience shooting basketball, football, soccer, cross country, track, and volleyball.  I have long lenses that can capture the moment, even in the dark gyms around Utah County.
My work has been featured on the Daily Herald.
Utah Valley University vs Utah State University
Timpview High School Girls Basketball – Sports Photographer