My stock image picture of the Salt Lake City skyline was featured in Forbes.com as it accompanied the Salt Lake City feature in the Best Cities for Jobs in 2008 article. As 2008 has ended, I am including a copy of that page here in case Forbes takes it down.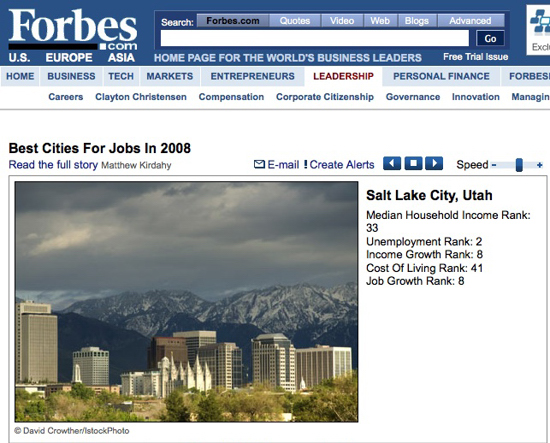 OK – now that I have made it into Forbes, I need to work on making it into Forbes the old fashioned way – on their Top 100 wealthiest List. That would be good 🙂
Have fun and keep shooting!